Human Solutions
Orbito Asia Pte. Ltd., Singapore came into existence in the year 2000.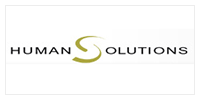 About Human Solutions
Human Solutions targets the complete integration of the human being in product development and production. In future, all products used by human beings - like apparel, vehicles, bicycles, furniture or fitness machines - will be customized for the individual.
In tomorrow's purchasing process, the buyer will not only pass on his typical customer data to the manufacturer, but also his correct body dimensions - and he will receive a product that is tailored for him alone in terms of comfort and manageability.
Thanks to top-drawer quality in the three core areas of measurement, simulation and integration, Human Solutions is transforming mass customization into a standard of the future, rather than an extravagance of today. As world market leader for body scanning and ergonomics simulation, Human Solutions offers absolutely optimal solutions for industry and trade. Solutions created by Human Solutions are now being used successfully by more than 300 companies worldwide.
How can we help you?
Contact us at the MEHALA MACHINES INDIA LTD office nearest to you or submit a business inquiry online.