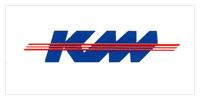 Km cloth cutting machine co., ltd.was established in the year 1912 in Japan. It has always been consistent in supplying the best suited products for the garment industry in accordance with the demands of the customers. Since 1980 they have been supplying cloth cutting machine and relative cutting room equipments to more than 70 countries all over the world. In the year 2008, KM was taken over by another Japanese company HASHIMA.
How can we help you?
Contact us at the MEHALA MACHINES INDIA LTD office nearest to you or submit a business inquiry online.