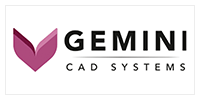 • Increase product speed to market • Integrate eCommerce solutions • Drastically reduce manufacturing costs Digitally Printed Apparel We re-imagined the entire digital-printing process so now you can improve your overall profitability and efficiency: • Save up to 30% fabric and ink • Save up to 40% decorating time • Obtain 95% efficiency when cutting difficult print-patterns Custom Made Apparel Fulfills your customer requirements with personalization options. Allow eShop clients customise in real-time any product and visualise their results on a 3D Avatar. • Publish true-to-life 3D products on your eShop • Automate CAD pattern edits per shopper's input • Decrease return-rates
How can we help you?
Contact us at the MEHALA MACHINES INDIA LTD office nearest to you or submit a business inquiry online.